December 2011
The Vanderbilt Condominium at 235 East 40th Street is one of the most well established and highly desired full service condominium buildings in the Midtown East neighborhood.  Located on 40th Street between 2nd and 3rd, within a very short distance to both Grand Central Station and the United Nations.  The Vanderbilt Condominium is one of the most conveniently located condominium buildings with close proximity to the midtown business district but also a number of neighborhood establishments.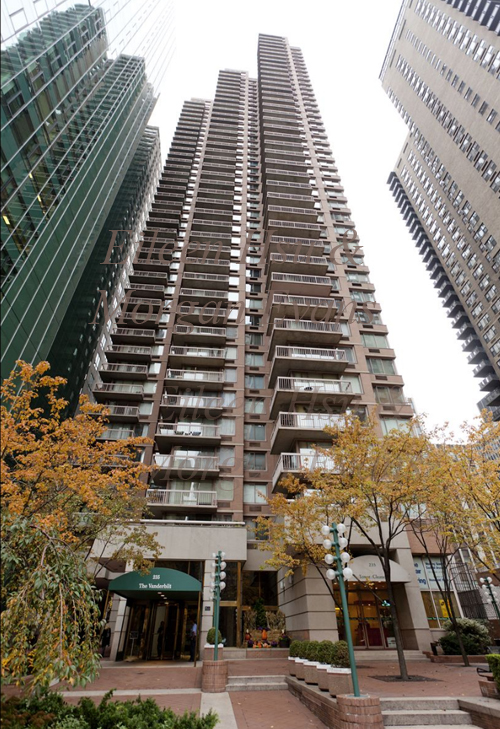 Built in 1986, the Vanderbilt Condominium at 235 East 40th Street is a tall building at 41 floors with over 365 residential condominiums.  This full time doorman and concierge building has an amenity package that rivals any other Midtown East condominium building in the neighborhood.  Called the Vanderbilt Club, the lower level of the building has a 75 foot long pool, sauna, jacuzzi, fitness club, basketball/racquetball court, both mens/womens locker rooms, table tennis and all attended by building staff.
The Vanderbilt Condominium is a full service building, with 24 hour hour attended lobby with doorman and concierge, attended package room and live-in super.  There is a full size laundry room and garage that can be accessed from within the building.

The Vanderbilt Condominium is one of the most desirable condo buildings in the Murray Hill neighborhood for a number of reasons.  The location near both Grand Central Station and the United Nations makes this highly valuable for the owners in the building  Located at 235 E 40th Street, this is one of the premiere Grand Central Station Condo buildings.
And because of the desirability of the Vanderbilt Condominium there is always a healthy number of sales occurring every year.  As the end of 2011 is right around the corner here is a market report of what has sold in the building this past year and what is available.
Currently for sale on the market there are Four(4) One Bedroom Apartments asking a range of $675,000-829,000.  The size of most of the apartments and different degrees of renovation along with lower to higher floors accounts for the fluctuation in pricing.  The higher floor One Bedroom apartments for sale at 235 East 40th St, typically have 1.5 bathrooms also increasing their value.
There are a number of apartments in contract right now that will probably close in the next couple of months.
So far in 2011 there have been approximately 13 closed sales.  There is a possibility that there were more sales than that between individual owner's or properties that never came on the sales market, but we will get a good evaluation of pricing for 2011.
Studio's-Two Studio's sold so far in 2011 ranging in price of $385,000-$390,000.  Those prices reflected original condition apartments that needed renovation, lower floor units.
One Bedroom's-Nine (9) One Bedroom apartments have sold so far in 2011.  The price range was wide, ranging from $585,000-$875,000.  The wide range is accounted for because of a varying degree of size, view and condition for each apartment.
Two Bedroom's-Two (2) Two Bedroom apartments have sold in 2011.  The price range was $1,235,000-$1,370,000.
For such a big building as the Vanderbilt Condominium, having 12-15 apartments sell in 2011 is a healthy number.  That only makes up about 4% of the total inventory.  All in all that is fairly low.
Something to consider is how long each apartment stays on the market, typically once it is priced within a fair market range it will sell very quickly.
For a comprehensive and up to date list of the condos for sale at 235 East 40th St contact us today.  We have sold a number of apartments at The Vanderbilt Condominium so far in 2011 and can help you finding an apartment for sale in the building or helping you sell it.  Call us at (917) 837-8869 if you would like to speak with us.
Manhattan New York condo Buyers Must Read:
Vanderbilt Condos at 235 East 40th Street is one of the most desired Grand Central Station condos buildings. Whether you are looking to invest, rent, or live Vanderbilt Condos could be the location for you. 中文服务,专售纽约曼哈顿康斗 (646)644-6929.
---
80 John Street commonly known as the South Star Condominium is a condominium building located in the Financial District. Located on John Street between Gold and William Street, it is conveniently located in the emerging residential neighborhood that is the Financial District.  80 John Street was originally built 1927 in the art deco architectural style.  It was converted from an office building to a residential rental building in the late 1990's and then converted from rental to a condominium building in 2007.
This combination of pre-war architecture with today's high end conversion style has created a very desirable building. The South Star is a full time doorman building, there is a fitness room, live-in super, and garage facilities within the building.  The building has 5 set backs creating a unique exposure and layout characteristic for many of the residences.
The apartments themselves have a lot of unique characteristics including high ceilings, typically ranging in size around 10 feet 6 inches, various layouts that are extremely spacious, along with high end finishes.
The apartments have wide planked Brazilian hardwoods, individual climate controls, large windows, and luxury appointed kitchens and bathrooms.  The kitchens have cherry cabinetry with granite counter tops.  The appliance package includes Sub Zero, Bosch and GE stainless steel appliances. The bathrooms include custom designed vanities, floor to ceiling imported tile, under mounted sinks and interior designs.
The building was converted in 2007 and there are some re-sale units on the market with a combination of different layouts.
Pricing for condominium residences at 80 John Street the South Star:
Studio apartments with separate sleeping areas are priced around $625,000
One bedroom condos for sale range in price from $695,000-$895,000
Two Bedroom condominiums for sale at 80 John Street are in the range of $899,000-$999,000
Three Bedroom apartments for sale at the South Star range from $1,350,000 to $1,450,000
We also have other condo available in different buildings in Financial District if you are looking to purchase a home in this neighborhood. Contact us now so we can discuss how you can find the right home for your needs and time frame.
Other helpful and useful blog posts about Manhattan New York Real Estate market:
若您或您有認識的人想在曼哈頓置產,請您來電給我們(646)644-2929。以我們豐富的交易經驗提供您最完美最完善的服務。
---
30 West 61st Street New York New York 10023 – JUST SOLD, Studio apartment $480,000.
We work with many parents buying for Children for young adult son or daughter that either go to school here in NYC or work in NYC. This studio apartment is perfect for that purpose or an investor who is looking to park their cash in Manhattan New York Real Estate.
This studio apartment has South facing sunny exposure, open kitchen, plenty of closet space, it is perfect for someone who loves Upper West Side, or work/go to school near the neighborhood.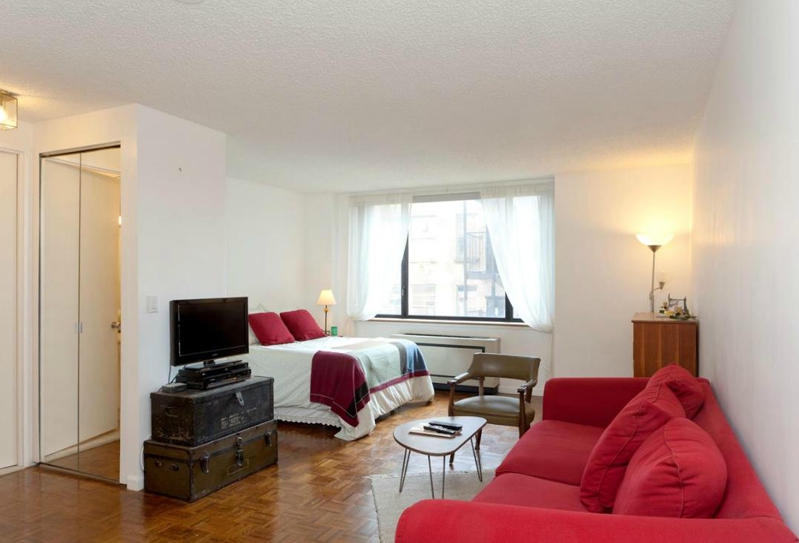 The Beaumont Condominium is a fantastic Condo building in the heart of the ever growing Lincoln Center and Columbus Circle community. 30 West 61st Street is a 31 story brick building, with 166 units including studios – 3 BR's and 5 penthouses (each with its own roof top decks and fireplaces).
The building has 24 hour Doorman, Concierge, and a Superintent in the building. Laundry machine on each floor, the parking garage (separate monthly fee) is in an adjacent building, and there is a green landscaped courtyard for building residents to enjoy.
Here is a youtube video on the wonderful neighborhood of Lincoln Square in Upper West Side Manhattan New York.
This apartment is sold, but we do have other studios or apartments very comparable to this studio. Call us today at (917)837-8869 so we can discuss in detail what you are looking for and find the perfect fit for you.
Call 紐約地產經紀 Eileen Hsu 許雅嵐 today at (646)644-6929 so we can discuss in detail what you are looking for and find the perfect fit for you.
Here are other blog posts you may find helpful:
Condos near NYU (New York University)
Use Local Experts for your Manhattan New York condo purchase
Parents Buying for Children Manhattan New York condo MUST READ
Call 紐約地產經紀 Eileen Hsu 許雅嵐 today at (646)644-6929 so we can discuss in detail what you are looking for and find the perfect fit for you.
---