About Eileen 許小姐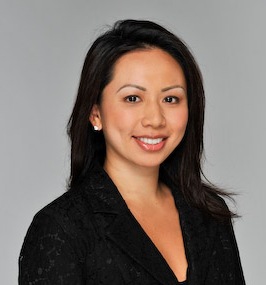 Eileen (許小姐) is Chinese Mandarin and English speaking Licensed Real Estate Salesperson in Manhattan New York. Eileen is also a consistent award winning agent at prestigious Manhattan Real Estate firm Douglas Elliman Real Estate. Eileen and her team is Ranked in the Top 1% of Sales Professionals & Teams in the United States Real Estate Network. Eileen has a team that service both sellers and buyers of Manhattan New York market.
As a buyer's broker Eileen enables you to have a smooth transaction by starting her process by listening to what the buyers are looking for and then asking them well planned questions to help buyers realize their search focus. It is no wonder that Eileen's past buyers have continuously referred their family and friends to her.
As a seller's broker, Eileen understands the trends in the ever changing Manhattan market place when she represents you in the selling of your property. Eileen has consistently maximized each seller's Real Estate investment and achieved record-breaking prices by using her unique and creative marketing plans. As an active and aggressive agent, she will always position your property ahead of the current Real Estate curve so you will have more money in your pocket in the end.
To read about Eileen Hsu & her team's media & press interviews by visit the link below: http://chinesespeakingagent.com/press-news/
To read about Eileen Hsu & her team's expertise in the articles below:
Contact Eileen Hsu (許小姐) & her team  today at (646)644-6929 for your New York Real Estate questions and investment.
許小姐 (Eileen Hsu) 是有經驗豐富的房地產經紀人,是全美國 1%最成功經紀人之一。專辦紐約曼哈頓地產,主辦高級康鬥市場買賣。會講中文,台灣話和一流英文。許小姐 (Eileen) 經常能為客戶找到短期內升值很快的房子。今天您如果要在這裡投資, 或著說幫孩子買房子, 請您跟我來電, 我們可以詳細的談,電話是 646-644-6929 免費提供買方優質服務。
* Media News Journalists: Please email us for your inquiry to ensure timely respond.
You can also email us at (http://chinesespeakingagent.com/contact/). Our team will respond to you in a very timely fashion. 請聯繫許小姐和我們,我們能說流利的普通話和英語。